Wall Heater (and Furnace) Cleaning
Often, particularly during the cooler months of the year, customers call us concerning having their wall heater vents cleaned.

Typically, the local natural gas company comes by to light the pilot light to their wall heater (or other furnace or heater) and they are then informed by the service technician that due to blockage somewhere within the wall heater (or furnace) exhaust system, he is unable to light the pilot until the system is cleaned out.
Normally the technician puts a "tag" on the heater or furnace saying it is not to be used until the venting problem is handled.
This normally presents a dilemma to the home owner, as very few companies in the local area have the experience, equipment and skill necessary to properly and safely clean out a wall heater so that it then exhausts properly.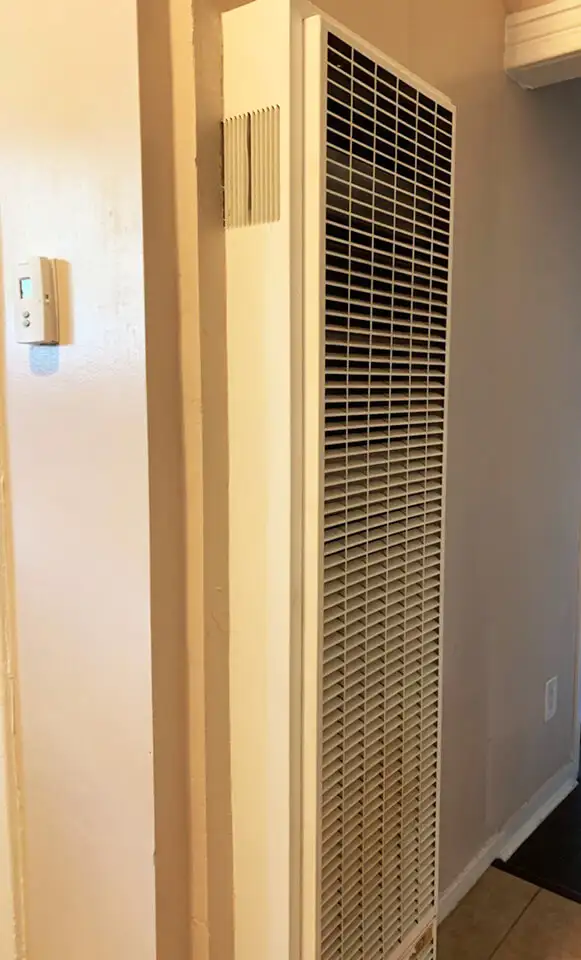 According to Non-Fire Carbon Monoxide Deaths Associated with the Use of Consumer Products 1998 Annual Estimates written by Jean C. Mah of the U.S. Consumer Product Safety Commission: "Carbon monoxide (CO) is a colorless, odorless, and poisonous gas that results from the incomplete combustion of fuels such as natural or liquefied petroleum (LP) gas, oil, wood, coal, and other fuels."
Due to the inherent dangers of an improperly venting heating system, it is important to choose an experienced, competent company to perform the clean-out of the exhaust components of the system.
Professional Duct Cleaning has been trusted to do this type of work here in Southern California for many years.
Our service technicians have the knowledge and experience, and take the time to do the job right!
Wall Furnace Cleaning typically consist of:
removing and washing the firebox, then

cleaning the heater exhaust flue by use of a high velocity (over 200 mph) blower and/or

use of various brushes and de-clogging tools,

And more as necessary, to do a thorough job.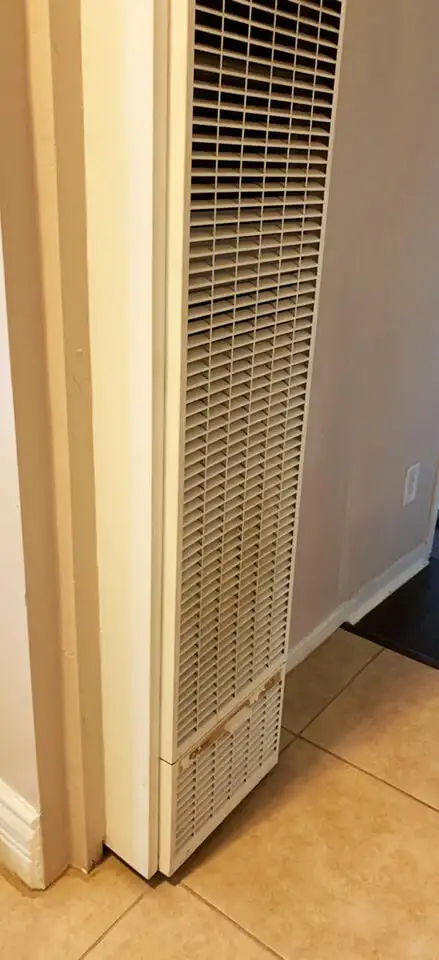 Call us for an on-site inspection and an exact estimate.
Professional Duct Cleaning Company always does a good job, and we always stand behind our work. We show you the results of our cleaning. We do this with before and after photos of your cleaning job.
Of course we are licensed and bonded contractors, California License #984738. We carry general liability and workers' compensation insurance.
Contact Form
Contact us about your wall heater cleaning: