Silo & Tank Cleaning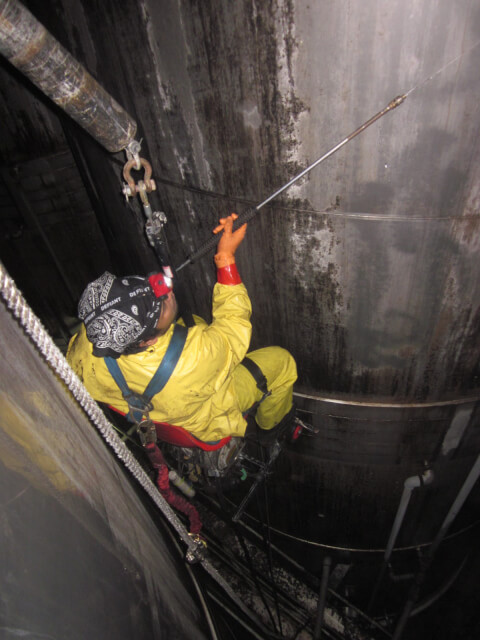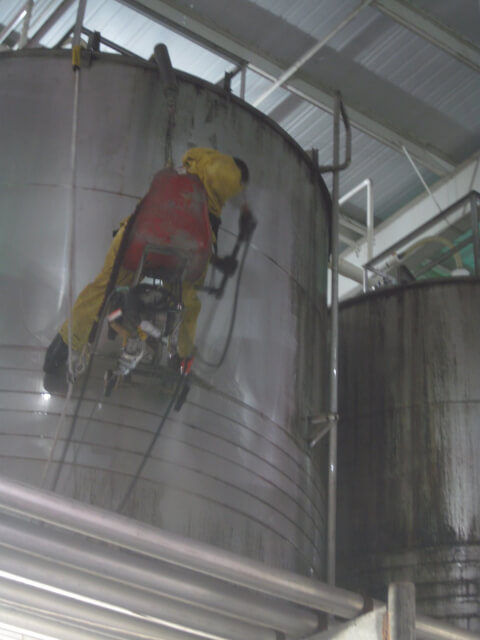 Silo/tank exteriors were quite contaminated prior to job commencement. Work in progress....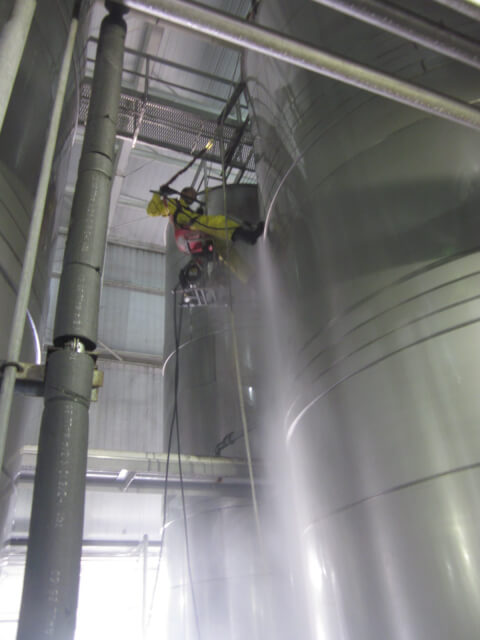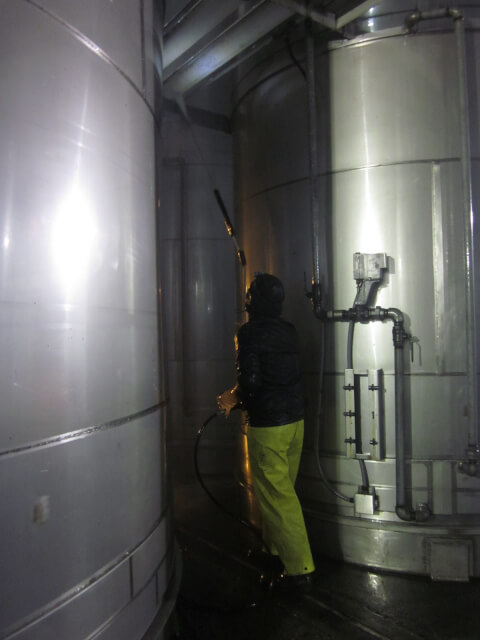 These silo/tank exteriors came out sparkling clean after much hard, dedicated work.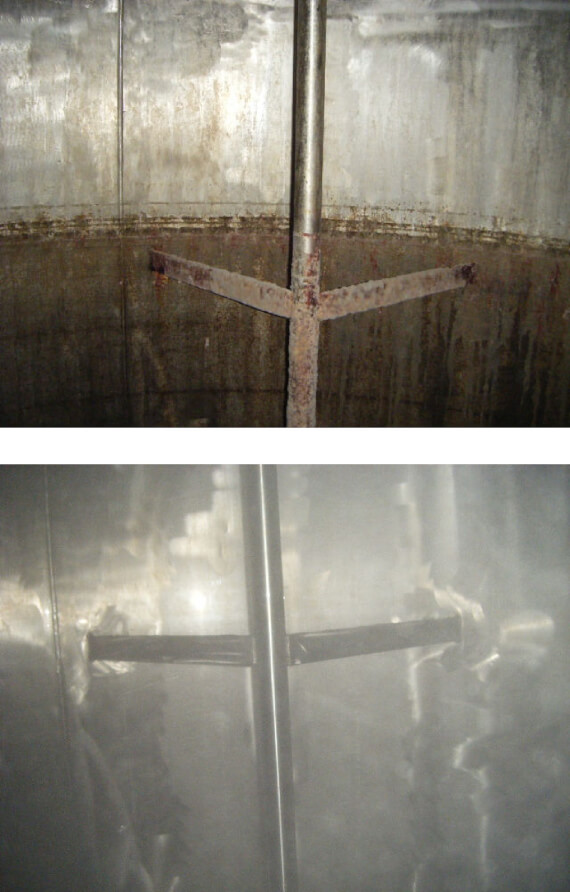 Contamination within silo was completely handled by our cleaning!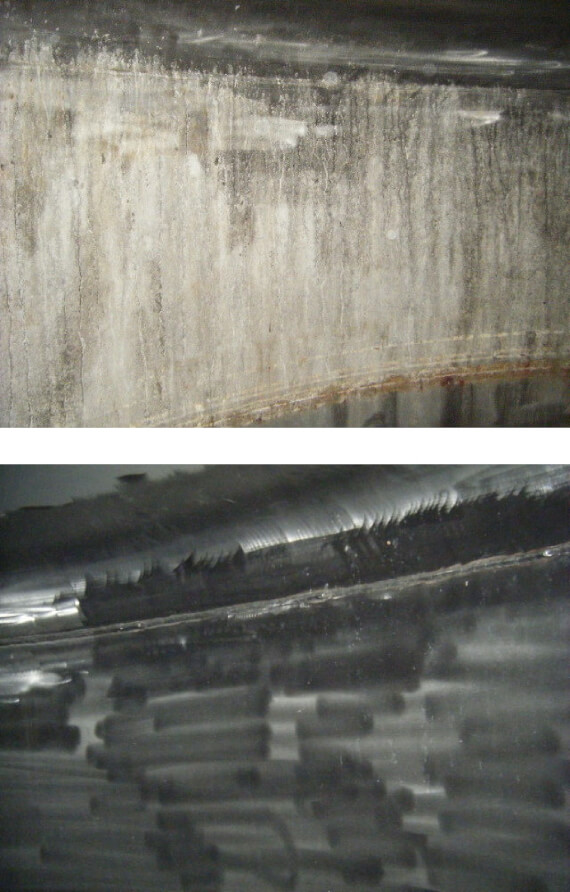 Silo interior came out sparkling clean after our thorough pressure washing.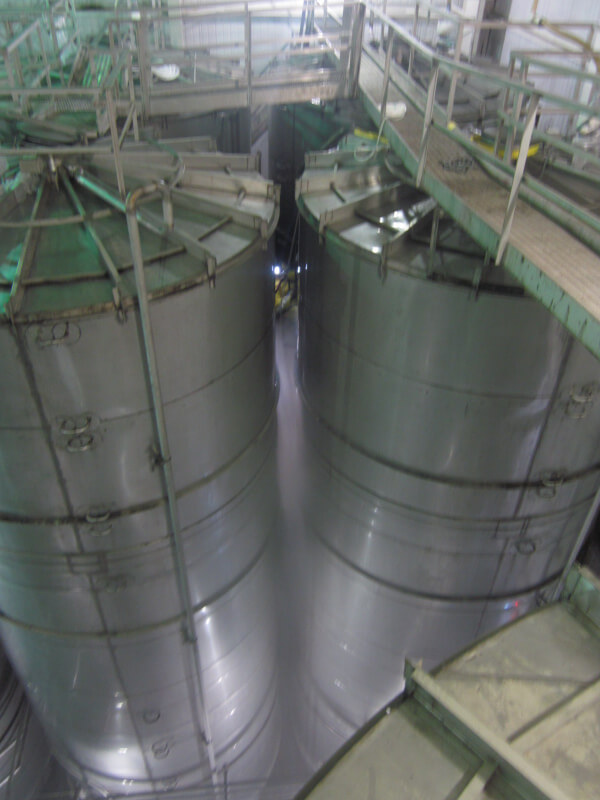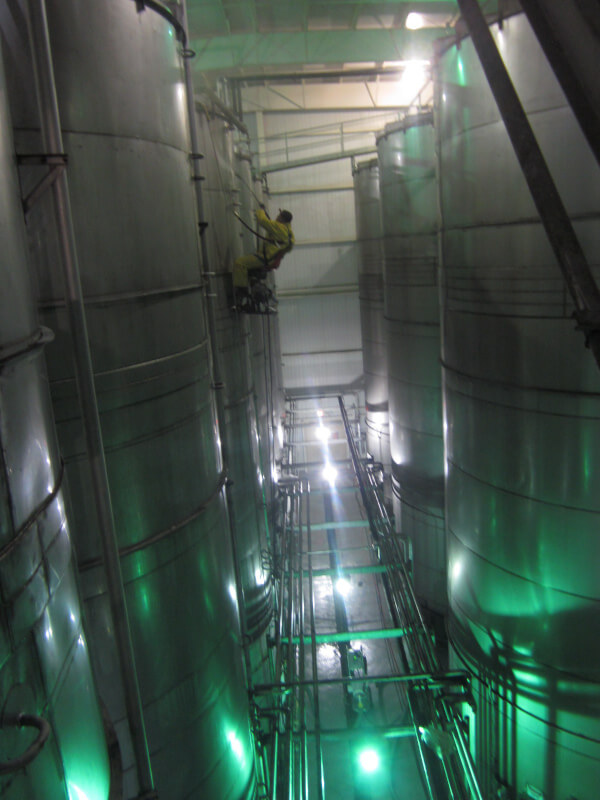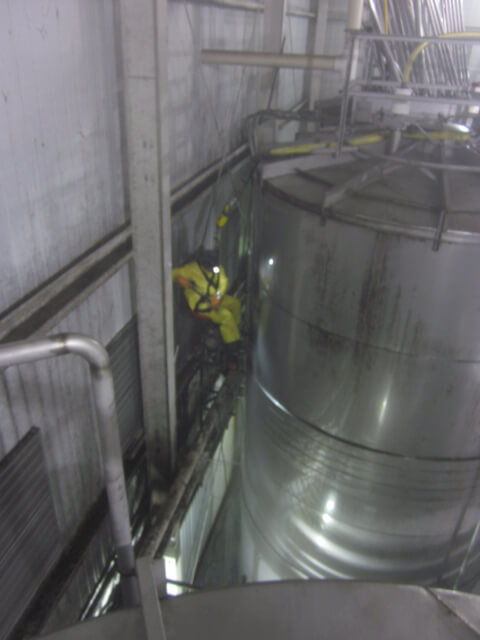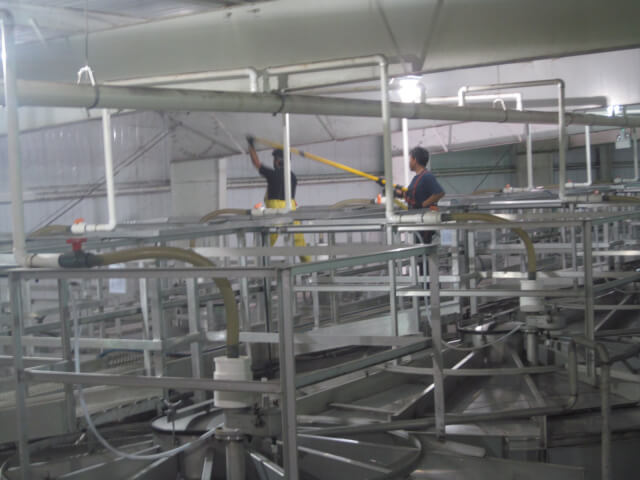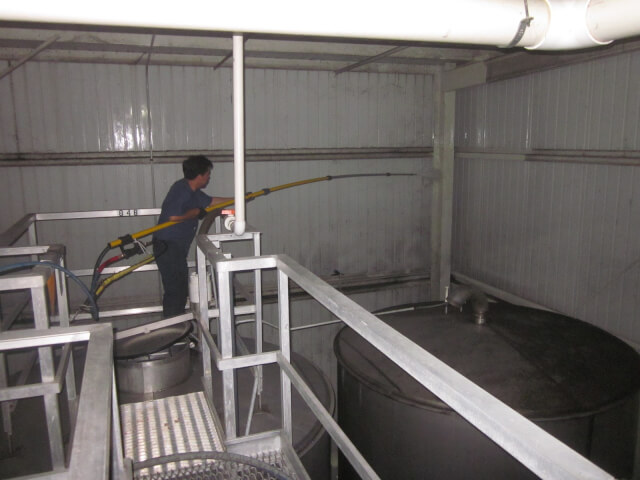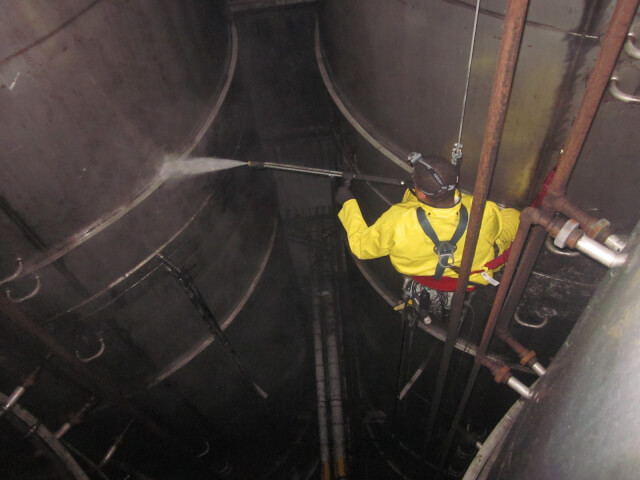 We are highly adept at cleaning even the most difficult-to-access areas.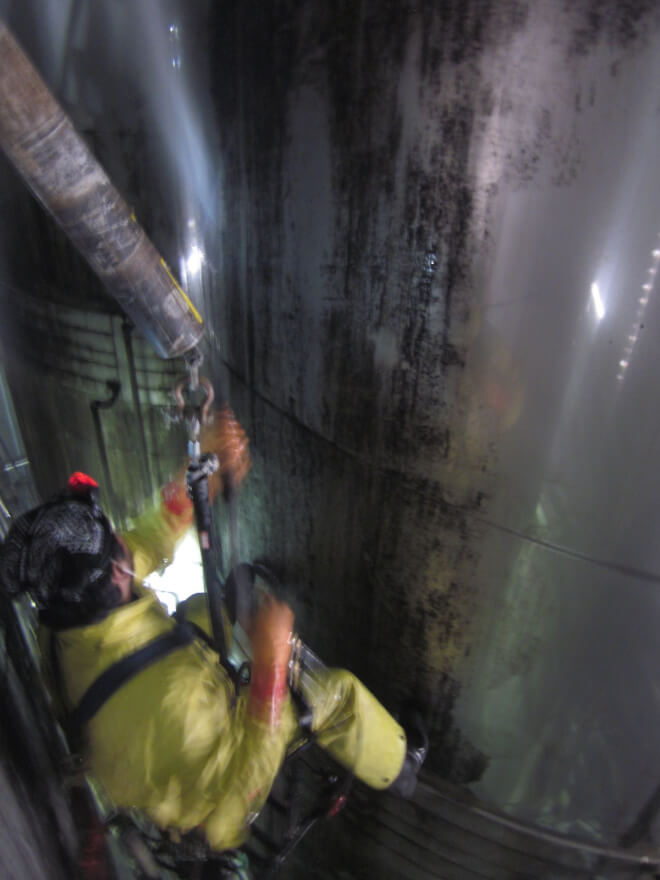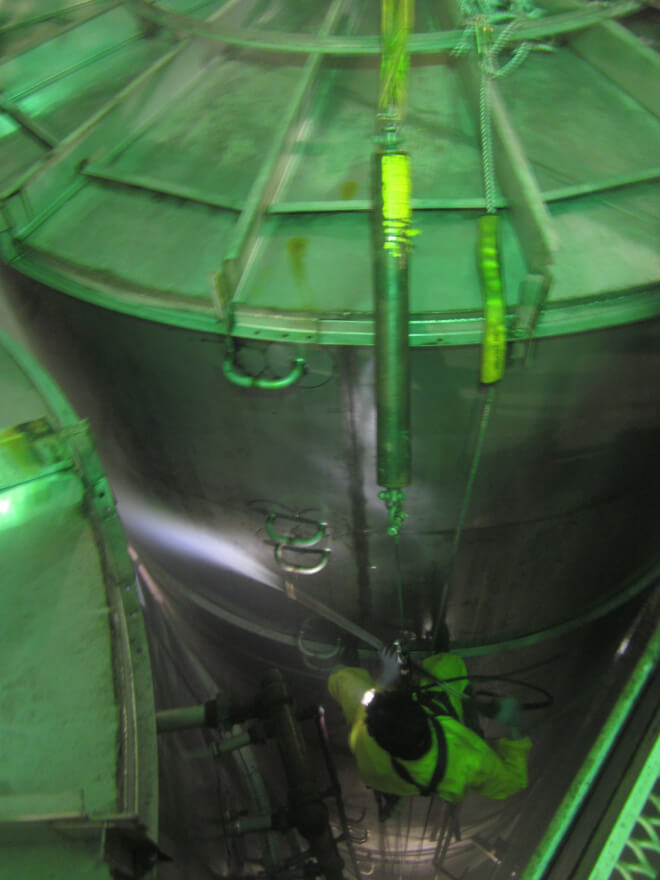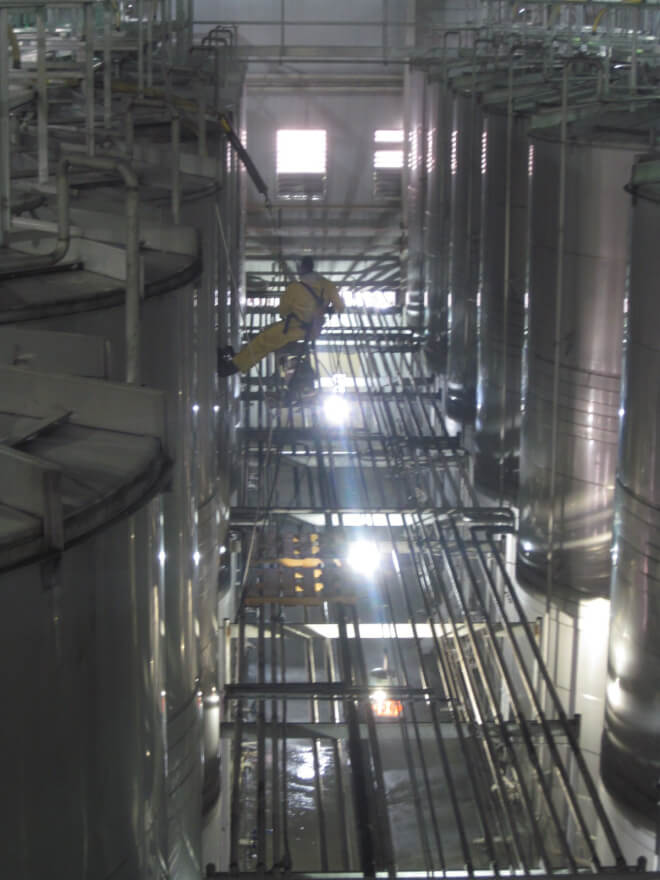 On this project, a Civil/Structural Engineer, registered in all 50 states, prepared calculations substantiating and certifying the structural integrity of anchorage points as being adequate to sustain a 5000-pound load applied in any direction without permanent deformation, per California Code of Regulations, Title 8, Chapter 4, Division of Industrial Safety Subchapter 7. General Industry Safety Orders Group 1. General Physical Conditions and Structures Article 5. §3291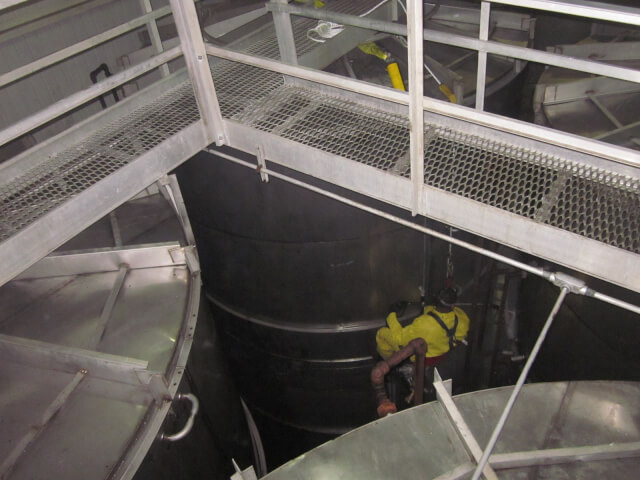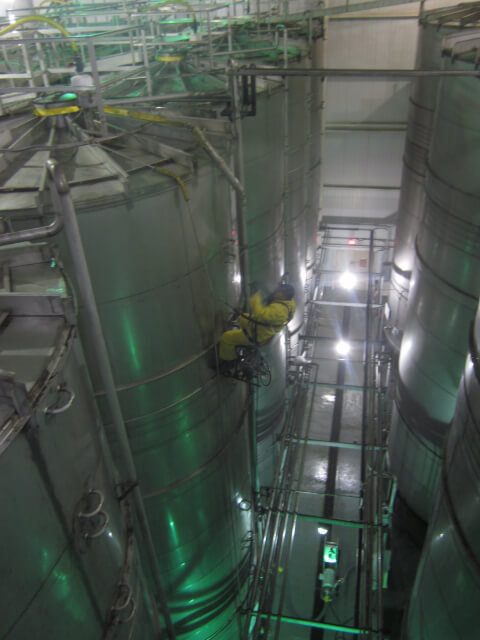 Safety is always of paramount importance in the performance of our work. We adhere closely to all CalOSHA requirements.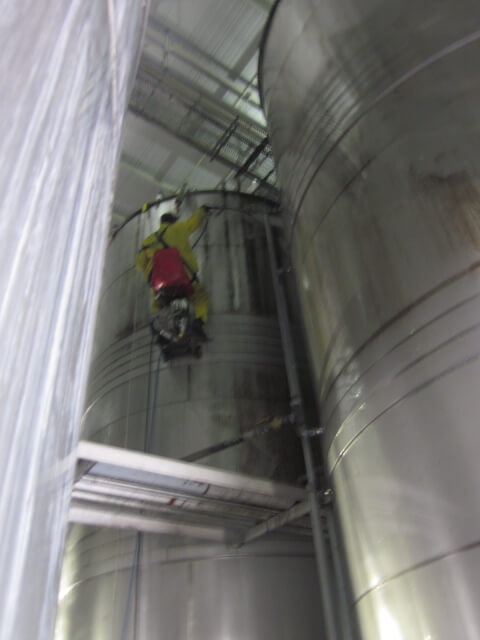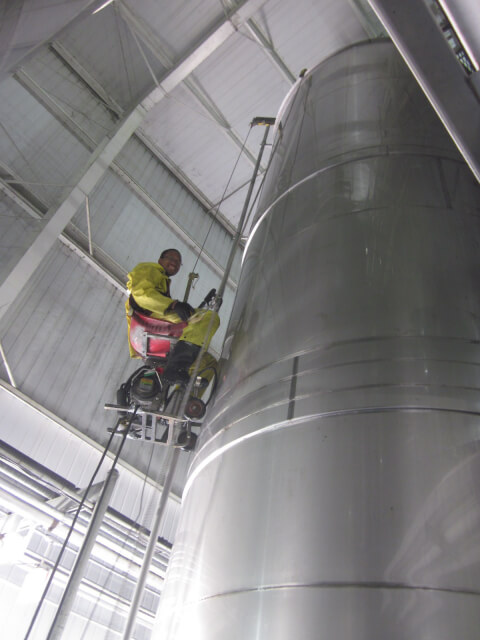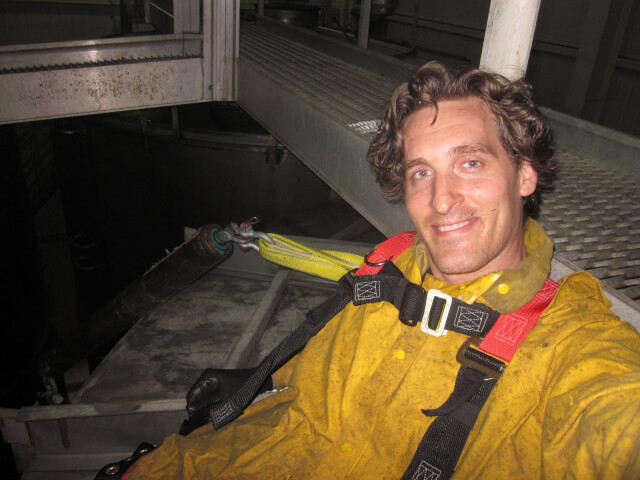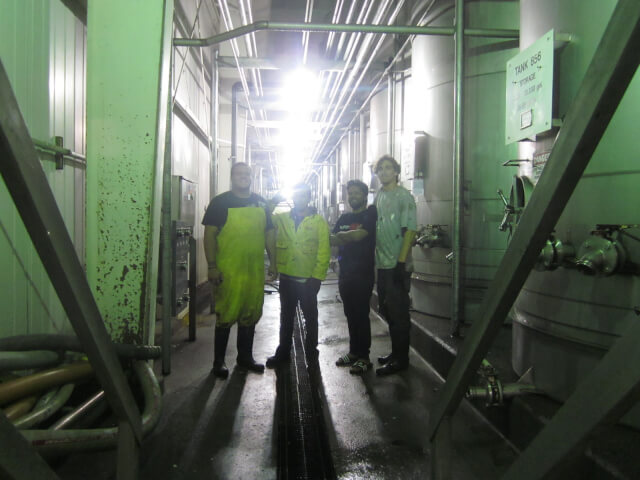 Our technicians have high morale due to high production!
We are commonly called upon to perform cleaning work that cannot be performed by other companies. We have a long history of taking on one-of-a-kind silo cleaning projects, analyzing and then formulating the most workable approach for proper accomplishment of the work, and then carrying the commercial cleaning job out to successful completion.
Professional Duct Cleaning Company always does a good job when cleaning tanks and silos, and we always stand behind our work.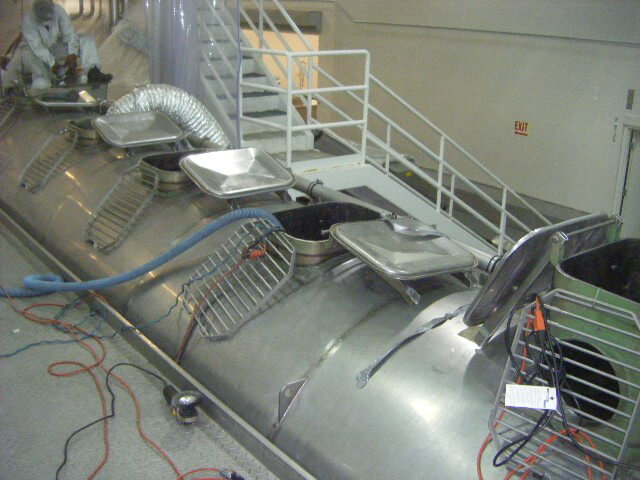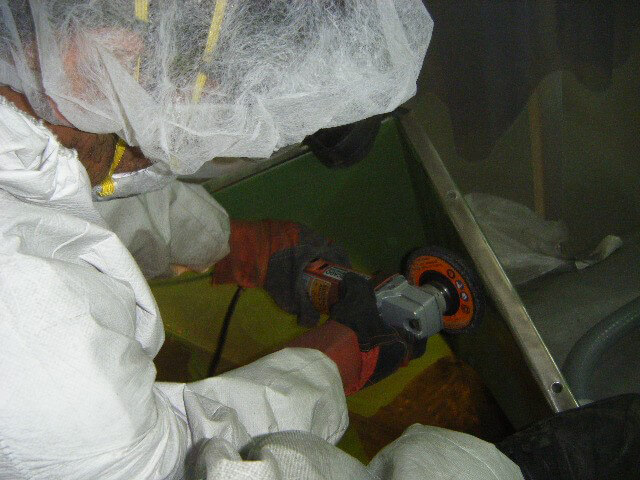 In a large, well-known food production factory here in the Los Angeles area, the tank shown above had a deteriorating interior Teflon coating which needed to be removed.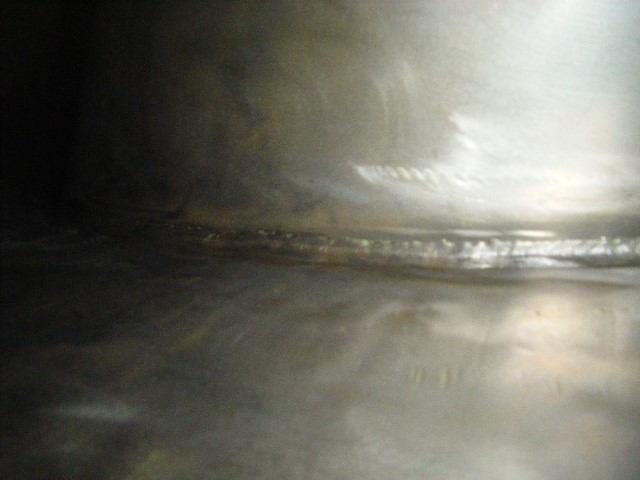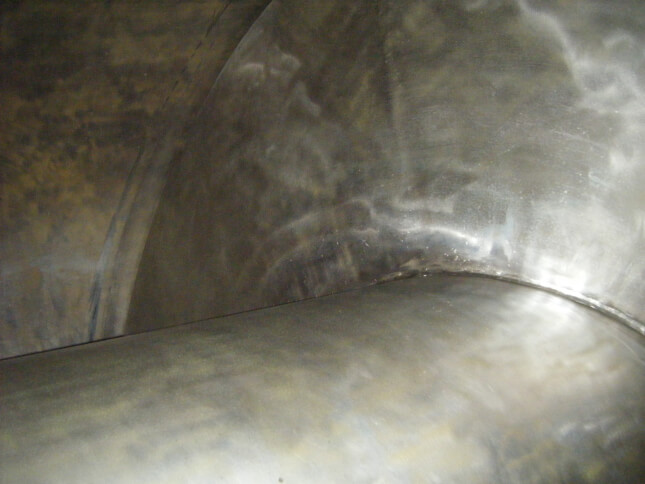 After careful advance planning and research, our crew stripped the Teflon covering away inside the industrial tank so as to render the interior surface areas completely free of the Teflon coating.
Difficult access cleaning areas are a specialty of ours. Through the use of varied cleaning techniques depending upon the situation, we are able to effectively achieve the desired result.
Call to schedule an on-site inspection and estimate for your tank or silo cleaning project. Note that we can often make the on-site inspection the same day you call.
Of course we are licensed and bonded contractors, California License #984738. We carry general liability and workers' compensation insurance.
Contact Form
Contact us about your silo/tank cleaning project: