Commercial & Industrial Cleaning
Heavy Duty Industrial Cleaning Projects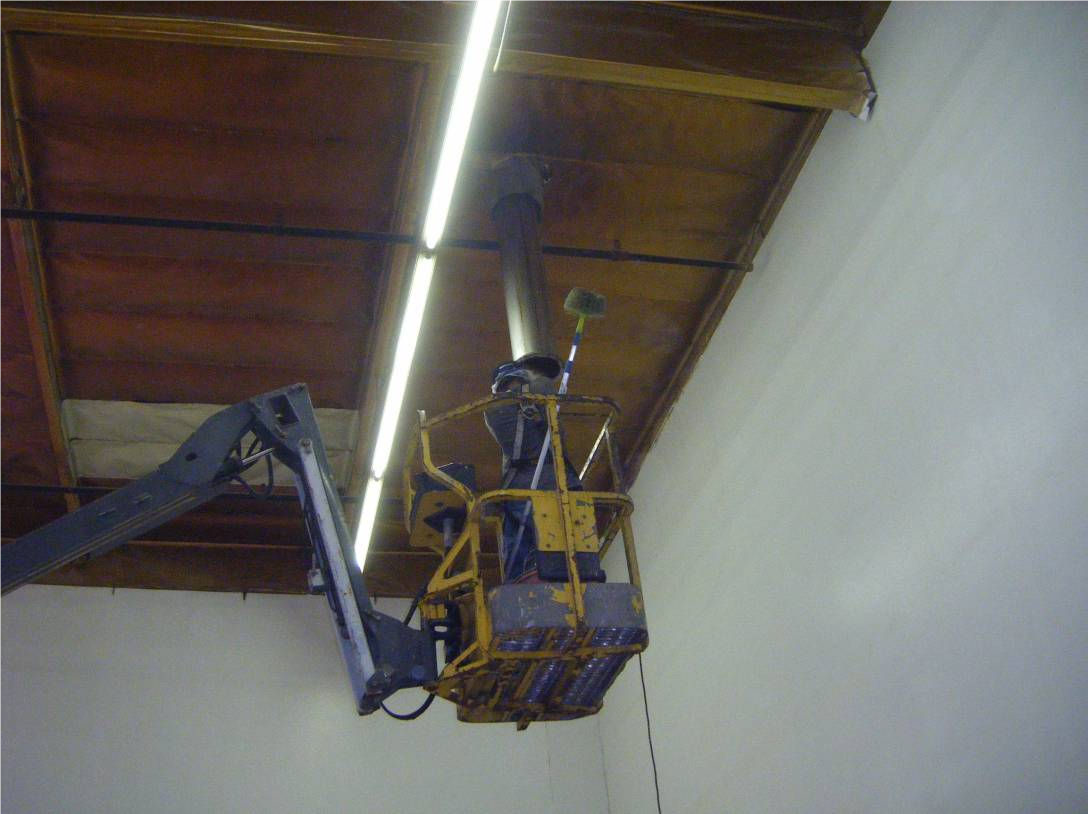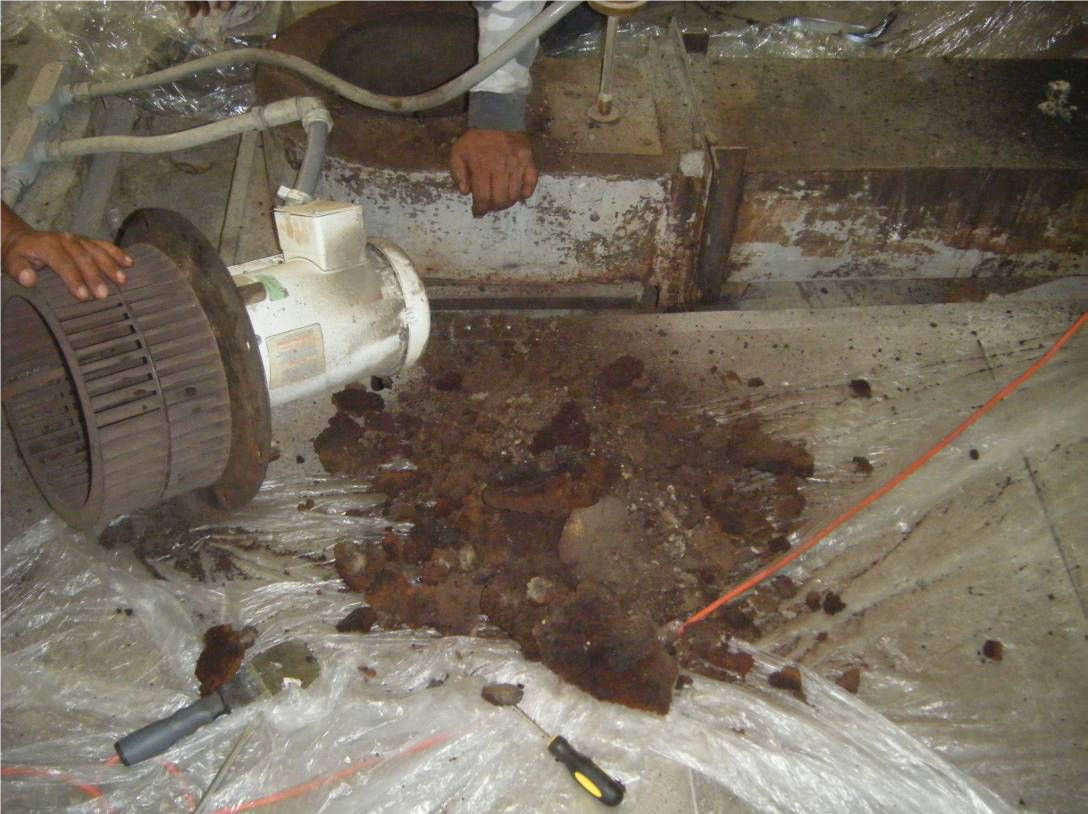 We are commonly called upon to perform cleaning work that cannot be performed by other companies. We have a long history of taking on one-of-a-kind projects, analyzing and then formulating the most workable approach for proper accomplishment of the work, and then carrying the commercial cleaning job out to successful completion.
Professional Duct Cleaning Company always does a good job, and we always stand behind our work.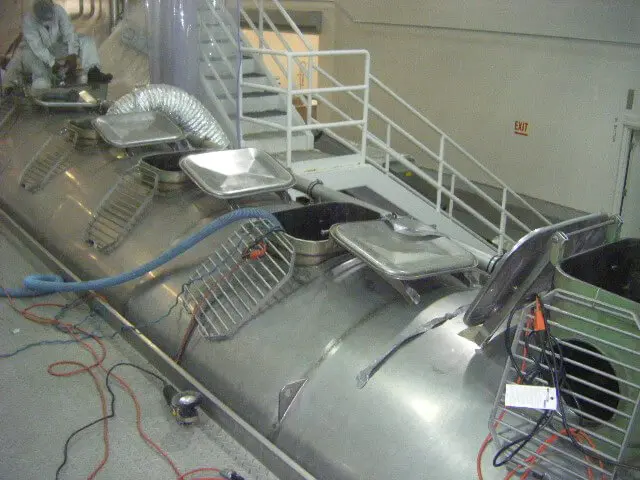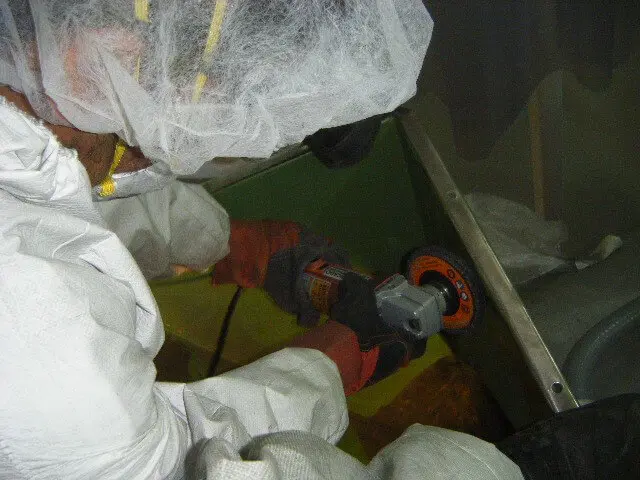 In a large, well-known food production factory here in the Los Angeles area, the tank shown above had a deteriorating interior Teflon coating which needed to be removed.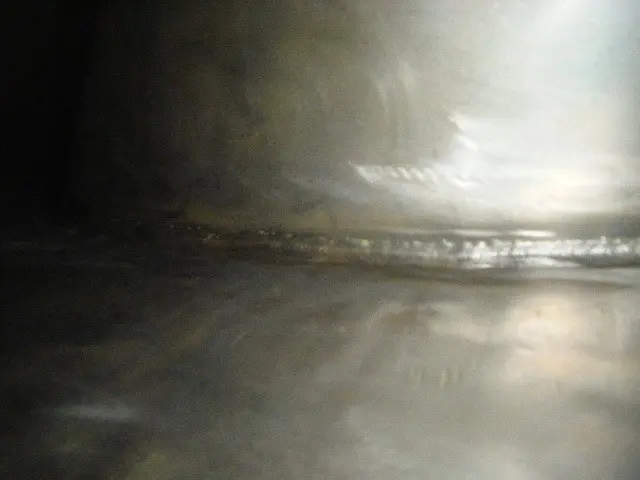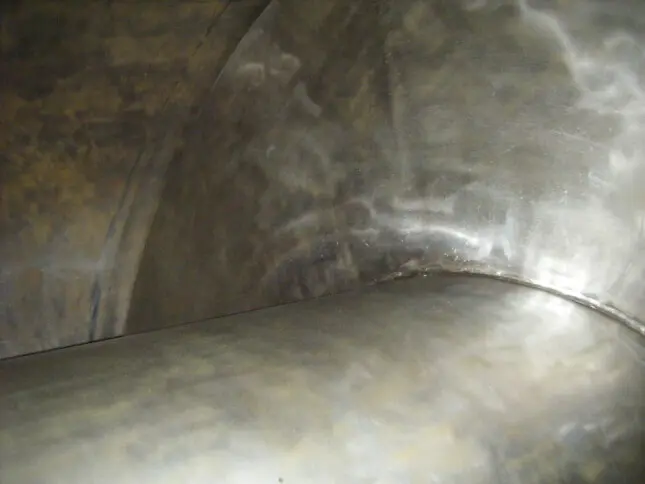 After careful advance planning and research, our crew stripped the Teflon covering away inside the industrial tank so as to render the interior surface areas completely free of the Teflon coating.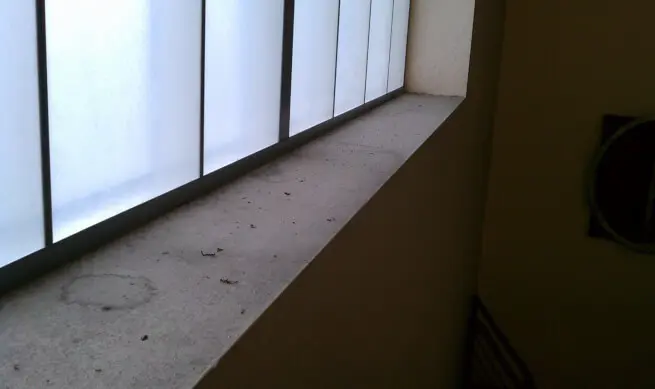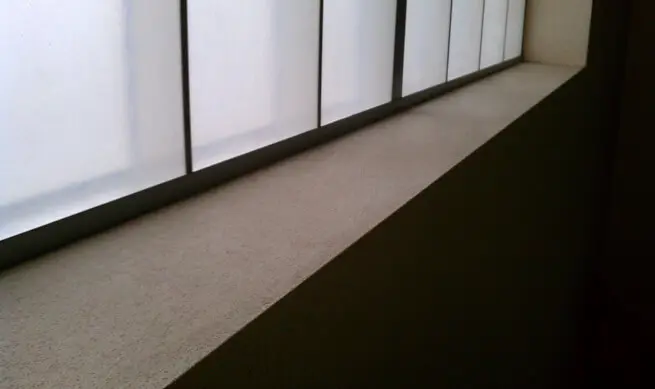 Animal droppings and various other types of debris can be removed by us through the use of many different techniques, along with sanitization of the industrial areas concerned.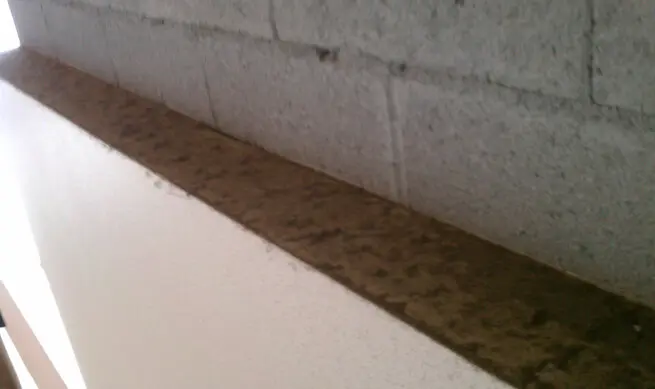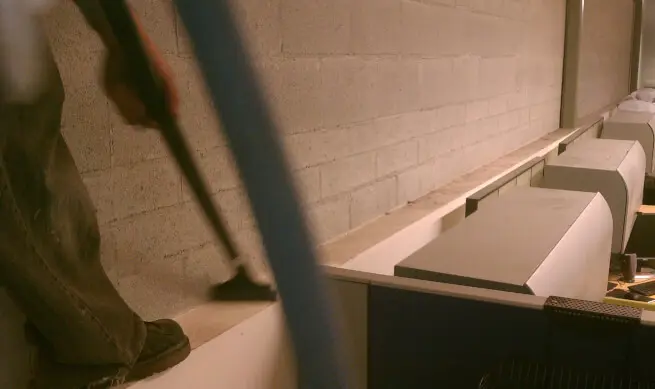 Difficult access cleaning areas are a specialty of ours. Through the use of varied cleaning techniques depending upon the situation, we are able to effectively achieve the desired result.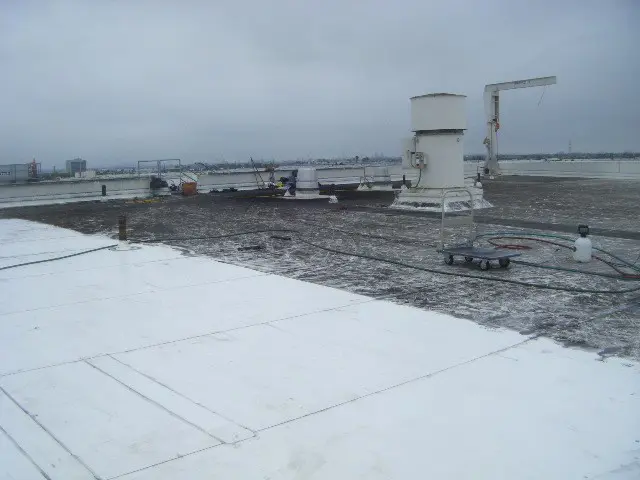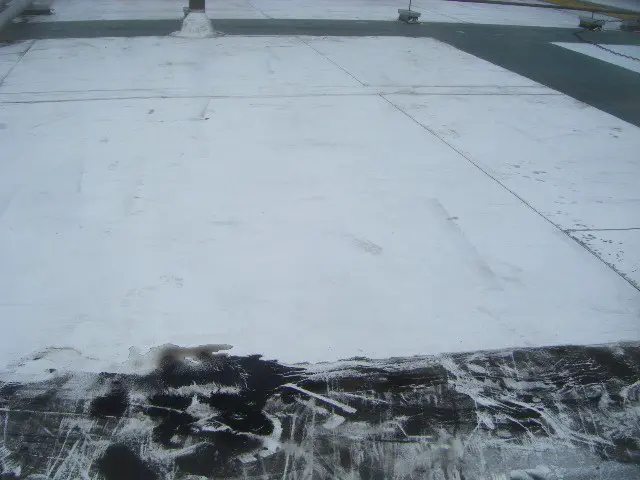 Call to schedule an on-site inspection and estimate for your cleaning project. Note that we can often make the on-site inspection the same day you call.
Of course we are licensed and bonded contractors, California License #984738. We carry general liability and workers' compensation insurance.
Contact Form
Contact us about your industrial/commercial cleaning project: